The Geyserville Educational Foundation (GEF) invites you to join its 'Partners in Education' program for the 2020 – 2021 school year. The Partners in Education (PIE) program is an exciting opportunity for businesses looking to make a tax-deductible donation to a trusted source working hard to make a difference in students' experience at Geyserville schools.
The Geyserville Educational Foundation is a group of dedicated parents, community members and school staff who want the best for the young people in our community, but we depend on the generosity of businesses and individuals to ensure that we can truly make a difference.
PIE PROGRAM SPECS
Select from one of four levels of support for your business.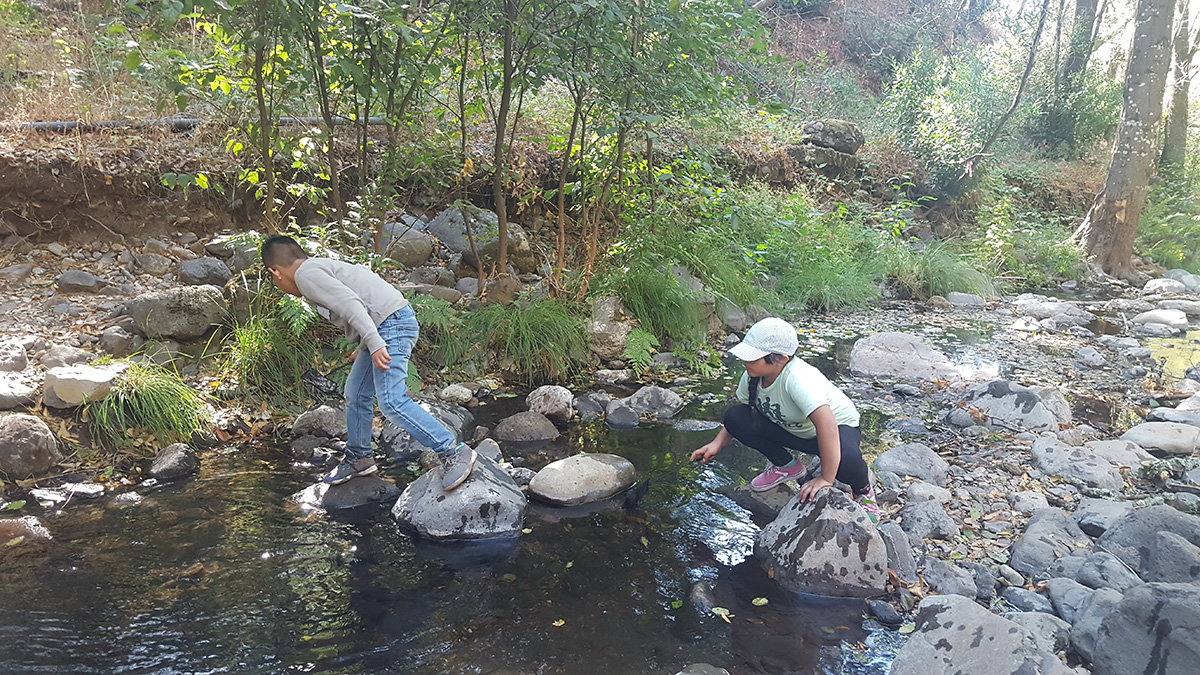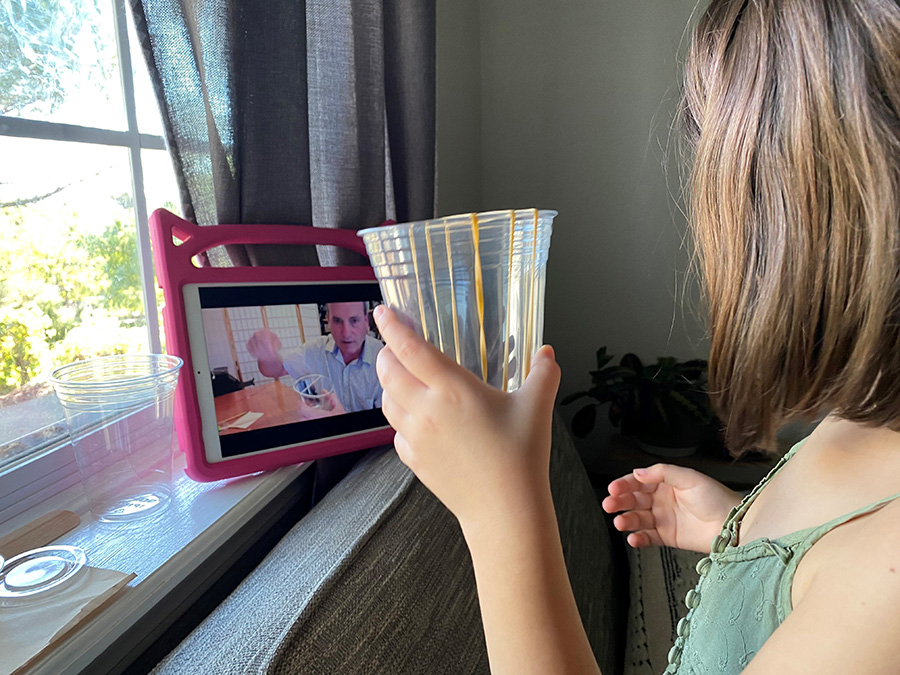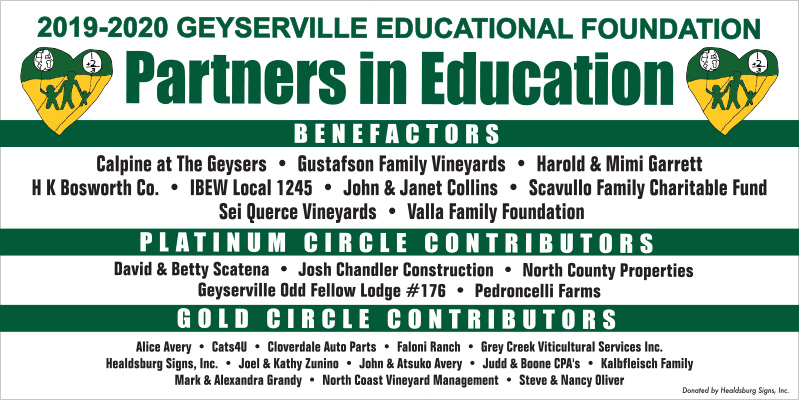 BENEFACTOR
IBEW Local 1245
Calpine at The Geysers
Gustafson Family Vineyards
H K Bosworth Co.
Harold & Mimi Garrett
John & Janet Collins
Sei Querce Vineyards
Valla Family Foundation
PLATINUM
David & Betty Scatena
Geyserville Odd Fellow Lodge #176
Josh Chandler Construction
North County Properties
GOLD
Alice Avery
Cats4U
Cloverdale Auto Parts
Faloni Ranch
Grey Creek Viticultural Services Inc.
Joel & Kathy Zunino
John & Atsuko Avery
Judd & Boone CPA's
Kalbfleisch Family
Mark & Alexandra Grandy
North Coast Vineyard Management
Steve & Nancy Oliver
Healdsburg Signs